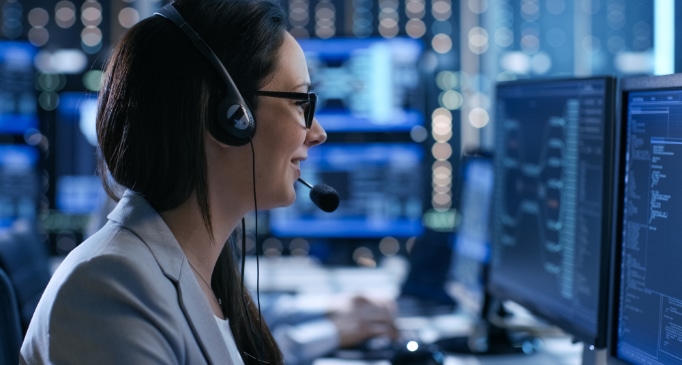 How To Decide Between Monitored Vs. Unmonitored Security Systems In Abilene
You realize you need to protect your home. Beyond everything else, it offers shelter for your spouse and children and is where you have all of your belongings. But what kind of home protection is best? Determining if you should get 24/7 monitoring is one of the chief choices you must make. Learn more about the advantages and drawbacks of monitored vs. unmonitored security systems in Abilene and get a better idea of what's best for you.
Important Distinctions Between Monitored Vs. Unmonitored Home Security Systems
When you choose 24/7 monitoring, your home security system connects to a professional monitoring team that is ready to provide help at any moment. Whenever an entrypoint sensor triggers or a fire alarm starts to sound, your monitoring agents get an instant alert. They quickly go to work to verify the alarm and send the proper emergency services.
On the contrary, an unmonitored system doesn't include professional support. You could think of this alternative as self-monitored, which indicates that if an alarm sounds, you must respond to resolve it. This possibility is the cheaper solution, but it also puts all the responsibility on you.
Advantages And Drawbacks Of A Monitored Security System In Abilene
Here's a quick breakdown of the pros and cons of a monitored security system.
Pros Of Monitored Systems
Elevated security: Having 24-hour support in place is always a good choice. If you are away from home, sleeping, or without access to your smartphone, your residence and those inside will still be protected.
Faster response: Monitoring specialists are always ready. They'll react more quickly to incidents than you can on your own.
Insurance savings: Monitored home security systems may entitle you to a homeowners insurance discount.
Superior tools and flawless integration: When you get equipment, monitoring, and installation from a respected home security expert, you will gain access to a cohesive system with sensors and alarms that may be of a higher quality than what you will come across yourself.
Drawbacks Of A Monitored System
Expense: There is a monthly fee for monitoring.
Typically required to get your system installed professionally: Countless residents prefer to have the job completed by qualified professionals, but some do-it-yourselfers might object.
Need to sign a contract: You will typically need to sign a contract as part of your package. This is likely to be agreeable for many as home security is something you will want for the long haul.
Benefits And Downsides Of An Unmonitored Security System In Abilene
Here's a short overview of the pros and cons of an unmonitored security system.
Pros Of An Unmonitored System
Price: You won't incur a monitoring bill.
Self-installation: DIYers may deem this to be a pro as they can do the installation themselves and circumvent an added expense. Others may wish to use an experienced technician.
Greater Flexibility: You are able to incorporate devices whenever you desire - and from different manufacturers. Taking that into account, you could find assembling into a fully connected system more complex.
You're always in charge: You won't have a third party monitoring your system. If something happens, it's up to you to get help.
Cons Of An Unmonitored System
No backup: What if you're away from your smartphone and don't get a security alert? This circumstance equates to additional stress and less peace of mind.
Demands your complete attention: Due to the fact you are the sole person in charge, you must never stray too far from your home security app.
Installation is on your own: If you want a helping hand during the install, you may have to employ a separate service professional. The installation is also likely to be more time-consuming.
Protect Your Family With a Monitored Home Security System In Abilene
Get the round-the-clock support you deserve with a monitored home security system in Abilene from Secure24 Alarm Systems. We're sure you'll agree that a cohesive, monitored home defense system is the best choice for your family. Contact (325) 313-2016 today to get started.