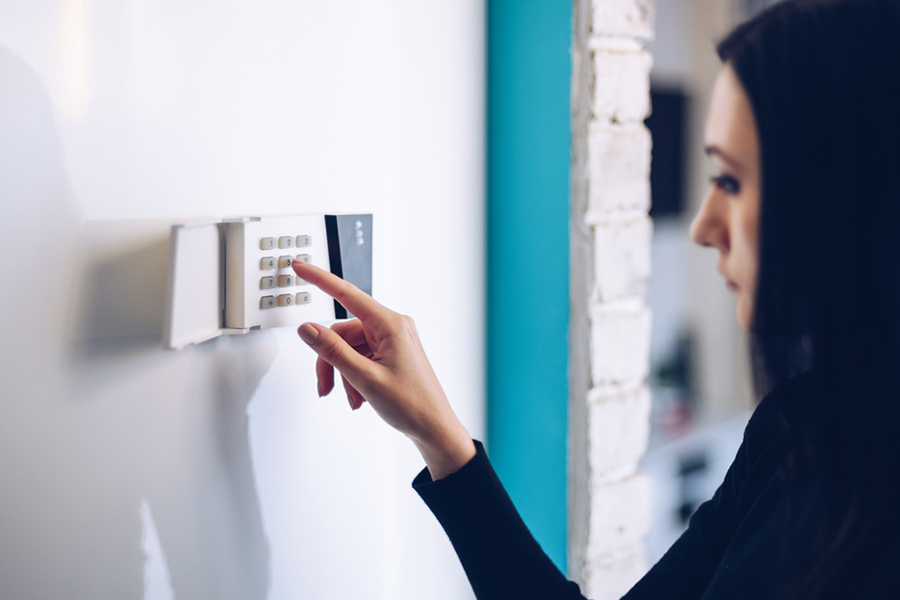 How To Reset Your Security System In Abilene
A nice benefit of having your home security system hooked up by trained experts is that you seldom find a reason to make major adjustments to it. Even so, there will likely be a few instances when you must reset your alarms in Abilene. If you use the ADT Command hub, a reset normally requires just a few minor tap of a button when you've experienced common events like false alarms and battery changes.
Read The Owner's Manual Before Resetting Your Alarm
A word to the wise before you try to reset your Abilene home security system, check your instruction manual ahead of time. You don't want to damage your home's protection due to pressing the wrong button. In addition, the process might have changed if you moved from a number pad to a fully digital system. Keep in mind that if you're struggling to reset your system, don't hesitate to contact the experts.
Resetting Your Abilene Home Security System Due To A False Alarm
Typically, a false alarm occurs due to a sensor that was tripped by accident. You can utilize the central hub or access your ADT security app and touch the shield icon and submit your unique passcode to switch off the alarms for these instances. You could get a call from your monitoring professionals, but just let them know you experienced a false alarm.
Resetting Your Alarm When Experiencing A Power Outage In Abilene
If power is lost due to a storm or other event, you may start to hear a beeping sound from your alarm's central interface. This lets you know that the alarm is using the battery backup. To reset your equipment and stop the steady beeps, you need to take steps to disarm and rearm your security.
However, if your power outage lasts for a longer period of time, you might need a full system reset. Heed the instructions in the manual -- typically by submitting your code and tapping the off button twice -- and you should be back to normal. You might continue to notice chirping caused by the secondary power source, as it's possible it won't stop until your battery reaches a full charge. Reach out to your home security specialists if you keep having issues with your ADT controls 20 hours after your power is back on.
When You Need To Reset Your Home Security System After Switching Out A Battery
There will be infrequent times when you will have to replace a battery within one of the devices in your security installation. In order to accomplish this, you want to switch your alarm system to test mode so you prevent setting off a false alarm. When the battery is replaced, remove the system out of "Test Mode" and resume normal operations. If the command center doesn't notice the piece of equipment or the battery light remains on, you could need a whole system reset.
Reset Your Abilene Security System Following The Addition Or Deletion Of A Code
The addition and deletion of users can be done on your ADT Command interface and your ADT mobile app. You won't have to perform a resetting of your system when deleting or adding a user or code. However, if you find yourself moving to a new home with an existing ADT system, you should call your security specialists at (325) 313-2016 to start a new service. The technician will visit your property to switch out equipment, set up other components (as required), and reset the system for you.
A Well-Designed Security System Can Be Yours Today
Figuring out how to reset a home security system in Abilene can be frustrating if it doesn't have user-friendly instructions and features. If you're ready to acquire your intuitive alarm system, contact (325) 313-2016 or send in the form below. We'll be ready to help customize the perfect security system for your property.