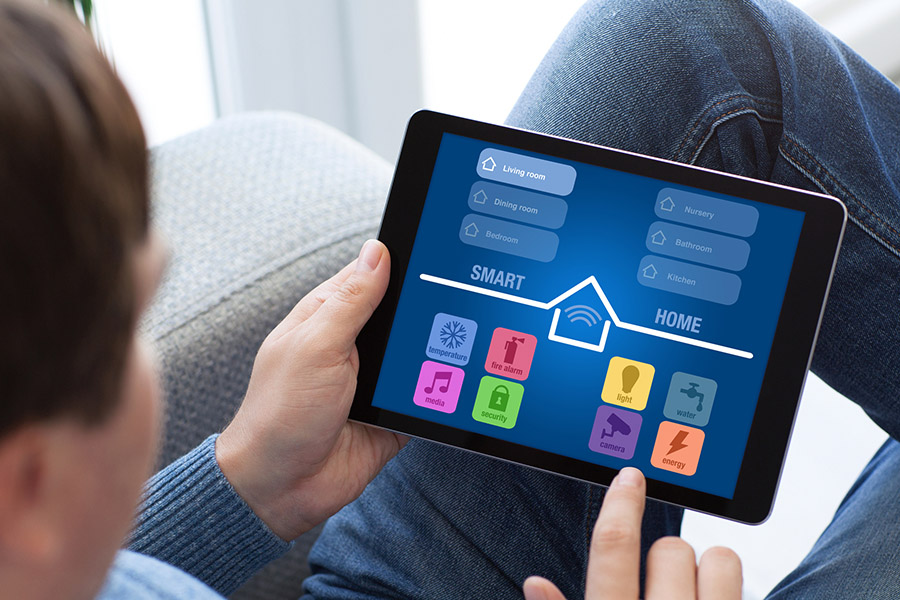 How To Set Up Automation And Home Security System Integration In Abilene
Your security system is best if it's integrated with smart home automation in Abilene. By pairing the two, you create a safe home that is more responsive, reliable, and reduces stress for you and your loved ones. Arm your automation and security components to a set schedule or power them from any smart device. Check out more regarding the advantages of pairing them together and the ways a smart system like ADT leads the industry.
Link Your Security System And Smart Lights To Deter Break-Ins
With Abilene home automation and home security integration, you are able to tell your lights to turn on the moment when your alarms or cameras detects something. When the lights turn on, it will scare the thief and may deter a possible break-in from taking place. And when you're gone, set your smart bulbs to turn on at a specific time so you can appear to be in the house. Or switch the lights on and off via your mobile app.
Link Your ​​Video Surveillance With Home Automation In Abilene For Live 24/7 Streams
Security cameras are pieces of an all-encompassing security system for any home. With automation and home security integration in Abilene, your home security cameras are able to be instructed to start filming the surroundings when it picks up abnormal movement, allowing you a glimpse of what's taking place outside. You can also tell the alarm system to give you an alert on your smartphone, so you can check out a live video stream of what is taking place, so you can decide if you need to notify the police. Also, leverage your app to speak with visitors via the 2-way talk capability.
Integrate Fire Alarms To Alert You to Potential Fire Events
Home security is more than just burglaries. Other hazards, including fires, flooding, and CO should also be integrated into your home security in Abilene. You can install smart fire alarms to notify you on your mobile device if smoke is sensed in your residence, whether you are in your home or away. You can also set your system to flip on the lights when the fire alarm discovers smoke, allowing you to make your way through your home safely.
Smart Fire Alarms can also be integrated with your home security cameras to enable you to watch live video streams of what is happening and turn the alarm off with your phone if they have accidentally been tripped.
We Can Help You With Your Home Automation and Security System Integration In Abilene
Need help integrating your home automation and security system in Abilene? Cameras, lights, and any other smart component can be integrated with your home security system to allow you a safer, less stressful residence. Reach our security professionals at (325) 313-2016 or submit the form below to craft the ideal security and automation system for your needs.