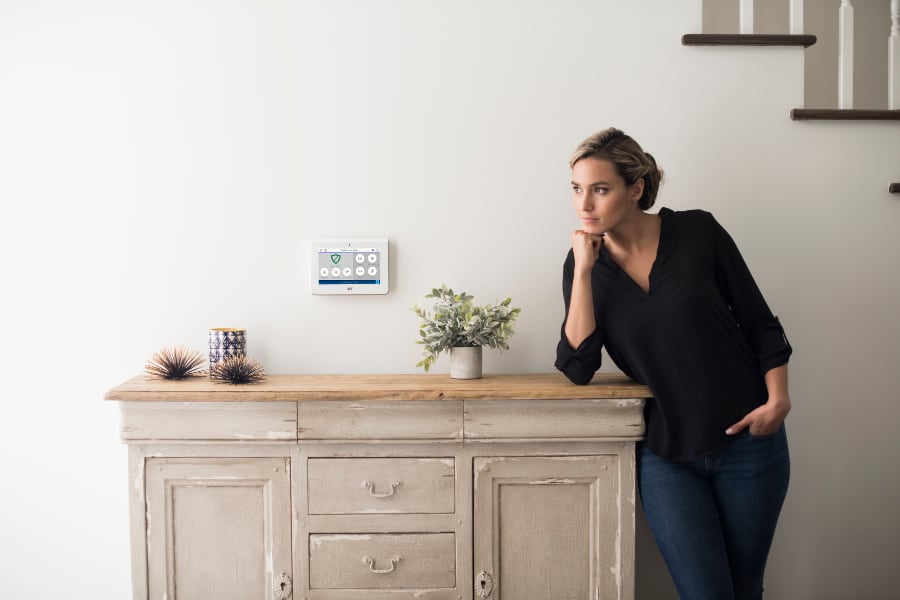 What Happens When Your Home Security Alarms Go Off In Abilene?
A residential security package should safeguard your family. But what occurs when your home security alarms go off in Abilene? What should you do to help make sure you and your loved ones are safe?
The most important first step is to remain calm. You should understand that your around-the-clock monitoring professionals have you covered. Then proceed with the recommended actions to be prepared for any crisis at your property.
Our Dedicated Representatives Help You Stay Safe
A 24-7 monitoring specialist is instantly notified when your Abilene home security alarms go off. When a monitoring professional is notified, they will contact you as quickly as possible to figure out what caused the security system. Your protection devices may activate for several different reasons, including:
Burglary

Smoke

Water infiltration

False alarm
In situations when your system was set off by accident—like not recalling that the motion sensors are turned on when you unlock a door— a monitoring specialist will contact you and find out if help is needed. Provide your proper code, and they can cancel the alarm.
If you have an urgent situation, your representative will dispatch first responders, including firefighters, EMS, and law enforcement, to your residence. They also have the ability to serve as a contact point in the event nobody is home. Your dedicated monitoring staff also can inform authorities which component was triggered, giving them a forewarning for a potentially life-threatening situation. Then the agent will maintain a connection with you to assist in keeping you composed and instruct you on what to do next.
Steps to Take if Your Alarm Goes Off In Abilene
Being awoken in the dead of night to an alarm going off can be incredibly scary—particularly if you don't know why it's occurring. The smartest thing you can do is remain calm and follow these steps:
Before anything else, move to a safe place. Gather your family and pets as quick as you can and get into a secure room at your property or leave the premises entirely. It's a natural response to feel like you need to deal with the problem in your home, but this can be incredibly dangerous. Alternatively, concentrate on trying to keep you and your family members secure and letting the authorities resolve the crisis.
Secondly, utilize your mobile security application to remain in communication with your monitoring staff. They'll send responders who will be in transit to your home within minutes.
Lastly, keep in close contact with your monitoring specialists and emergency responders. You can get patched through, so all parties are sharing information. Or, if you're not able to speak directly to authorities, get notifications via text. Even if it's only a false alarm, it's wise to maintain communications to all parties so you know what to do should a legitimate crisis happen.
Defend Against Any Emergency in Abilene with Secure24 Alarm Systems
From false alarms to actual emergencies, Secure24 Alarm Systems ensures your family and your home are secured. With around-the-clock monitoring, home automation, and safety alarms, your home will turn into the secure environment you intended it to be. Design the perfect home security package by filling out the form below or reach out to (325) 313-2016 to take the first step toward a secure property.